Bingeworthy brands built here.
Bingeworthy brands built here.
A bold brand presence to match your business prowess.
At this point in your career, your reputation is exceptional. But when it comes to visibility, you're still struggling to stand out.
Cue the flashbacks to your outdated rebrand:
Headshots from a decade ago that don't do you justice. Dusty creative direction — or none at all. Clunky back ends that slow down your business ops.
And an ancient way of showing up that's dragging down your authority every time someone types your name into Google.
Your brand should do more for you. Way more.
At RKA INK, we understand that branding is about so much more than a pretty face. (Though we deliver that, too.)
When it comes to your rebrand, we leverage our decade and a half of design, marketing, and business experience to grow your online empire. (Don't have an online empire yet? Just wait.)
If you're looking for a quick & dirty logo redo or a speedy tweak to your website, we're not your people.
Want actual business development, marketing strategy, and creative direction that brings you a lasting influx of clients, customers, and followers?
Ding, ding, ding!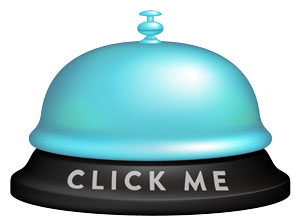 When we partner together, you'll be the talk of the town.
Our clients use their powerhouse online platforms to dominate the New York Times Bestseller's List, launch five-star podcasts, and sleep well after turning their "funnels" into flywheels.
Think of us as your company's quadruple-threat. We bring the branding, web design, creative direction, and messaging strategy that means no business goal is off limits.
Launching "brands" is so 2020. At RKA ink, we launch leaders.
Meet Rachael Kay Albers, the rebrand whisperer.
Founder, Creative Director, Answer to Your Prayers
RKA is our resident marketing master and creative visionary who's helped hundreds of companies look as good as they are. With headquarters in Chicago (but clients all over the world), she spends her days revolutionizing businesses, speaking on stages (or Zoom rooms, depending on the global health climate) and creating SNL-worthy sketches for her bingeworthy business comedy show, Awkward Marketing.
Think of her as the ace up your sleeve who makes you unforgettably visible.